Hear the pipers
Listen to the bagpipes and you are sure to feel you have visited a little corner of Scotland. Hear it? You can hear the sound of the bagpipes and drums and learn to play through the Fort Vancouver Pipe Band in Southwest Washington.
Do you love the music, and want to learn to play bagpipes or drums?
Do you want to hear the bagpipes?
Do you want to invite the band to play at your event?
Read on for some brief answers to these questions and then go to our other pages to hear some band music, learn a bit about playing the bagpipes, and read more about the Fort Vancouver Pipe Band.
Then review our About Us, Music, and Events tabs to learn more.
connect with us
Whether you want to just listen or to learn, we want to hear from you.
Go to the Contact Us tab and let us know what you have in mind.
Our pipe major will work with you to learn about what may be required to play the bagpipes, and to set you on the road to learning.
Our events coordinator will work with you to set up a performance or to put you in touch with an individual piper for an occasion, such as a wedding or a memorial service.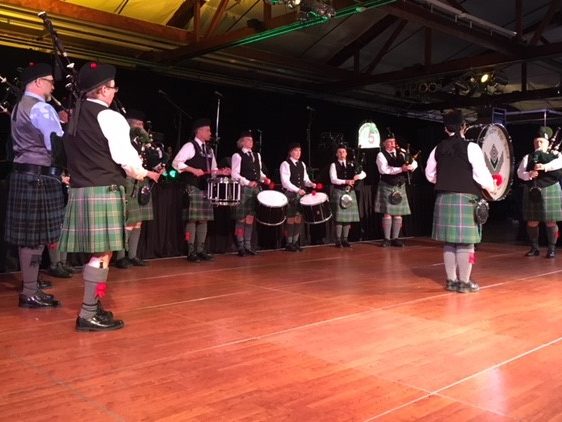 Pipe music for your events
Whether in Vancouver, Washington, or anywhere in Southwest Washington or the greater Portland, Oregon area, pipers can fit the occasion. You can book a solo bagpiper or members of the Fort Vancouver Pipe Band for your event. Let us know more about what kind of performance we can provide and contact us to find out if we can arrange an appearance.
When you would like the pipe band to play for a crowd or just want to hear one piper for a small venue, we will work to provide music to suit you.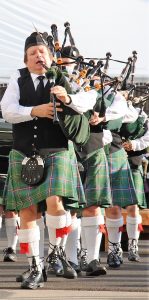 For fans
The Fort Vancouver Pipe Band plays many public performances throughout the year. Whether the band is playing at a Highland festival in the area or marching in a parade, we are always happy to have those who love bagpipe music come out and support our appearances. Check the list of upcoming performances under Events.
So, Do you want to learn?
If you love the bagpipes, why not come learn to play, and join the band? The Fort Vancouver Pipe Band encourages those who want to play the bagpipes or drums. We are happy to help beginning musicians get started. We invite prospective players to come to regular Thursday evening rehearsals and get instruction on the basics from band members, and then stay for the rest of rehearsal to listen to and begin to recognize the band tunes. Although the bagpipes are not an easy instrument to play, if you are willing to practice, you will make progress. If you are a seasoned musician from another band or from a similar instrument, we welcome you to join us, too.
The Great Highland Bagpipes always stir the interest of many potential players. We can help you get started with playing the chanter, learning the tunes, and helping you along to become a musician in the band.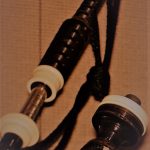 The Scottish pipe band drum corps includes side drums (also known as snare drums), tenor drums, and the bass drum. We can provide instruction and supply a drum for you to use when you become a band member.