Due to the Covid-19 pandemic, the band has not been performing publicly but will be soon!. See below for a St. Patrick's Day announcement.
Want to hear the Fort Vancouver Pipe Band perform at an event? Need a piper for St. Patrick's Day?
Outdoor private events with a piper may be allowed at the present time. Direct questions to us on our contact page.
For future reference: Check our listings as events are updated. The band has performed at the past events listed here. Plan to join us at an upcoming event, festival or parade. Please note that actual performance times can be approximate. The links may provide detailed information on times and venues. These are public performances and all are invited, but admission prices may apply. Check in with us to schedule a performance at your event. We are always happy to be available for more appearances throughout Southwest Washington and the surrounding area.
Fort Vancouver Pipe Band Performances
Band members (not the full band) will be performing at Kiggins Theatre on St. Patrick's Day, Wednesday, March 17!
St. Patrick's Day at Kiggins Theatre
Go Green! Enjoy bagpipe music from the band members at 6:00 p.m. on St. Patrick's Day, Wednesday, March 17, 2021 at Kiggins Theatre, 1011 Main Street, Vancouver. Hear the band, and then enjoy the traditional showing of the Irish classic movie "The Quiet Man" with John Wayne and Maureen O'Hara. See the Kiggins Theatre website to get tickets. All sets $10. Seating is limited.
Event Sponsors
We are grateful for the support of these businesses that agreed to sponsor us for our Kiggins Theatre performance in 2020. Although that performance had to be cancelled, we appreciate their willingness to partner with us and look forward to a future association. Please join us in supporting them.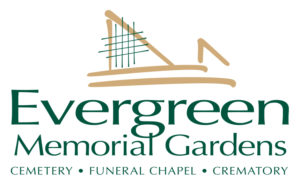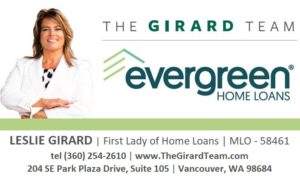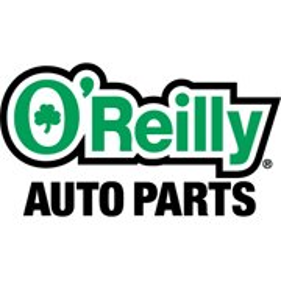 McMinnville Scottish Festival
See you in June 12 and 13, 2021 in McMinnville we hope.
Music performances throughout the day. Check festival website for band appearance times.
Linfield College campus, 900 SE Baker St., McMinnville, Oregon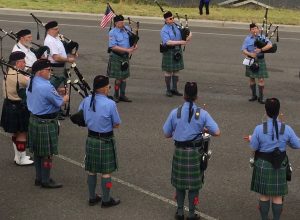 Ridgefield July 4th parade
See you in 2021
Parade begins at 11 a.m.
Parade route is Main & Division to N 8th Street & Pioneer Street, Ridgefield, Washington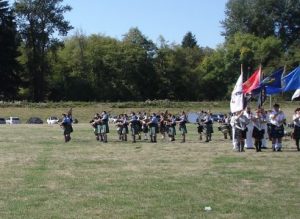 Kelso Highland Festival
See you Saturday, September 11, 2021. The city of Kelso is planning to hold the festival if all goes well.
Tam O' Shanter Park, Kelso, Washington
The band will perform at this event in the midday ceremonies and at a scheduled performance at the picnic shelter.
Clark College Graduation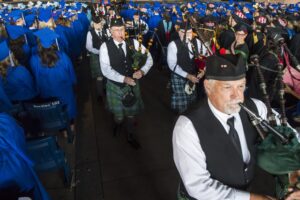 Clark College Graduation will be held again in 2021. The band has played at the processional and recessional for graduation for several years. Check with the college for further details on 2021.
Past Pipe Band Performances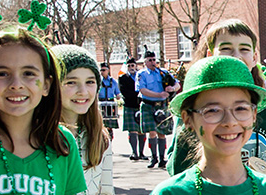 Paddy Hough Parade
The Paddy Hough Parade is held on or about St. Patrick's Day and begins at Hough School. The parade route continues north on Daniels to 24th Street, east on 24th Street to Main Street, south on Main Street to McLoughlin Boulevard, and west on McLoughlin back to Daniels, north on Daniels back to Hough School.
Past band event sponsors